Behind The Scenes Of London Fashion Week
With Photographer Jade Berry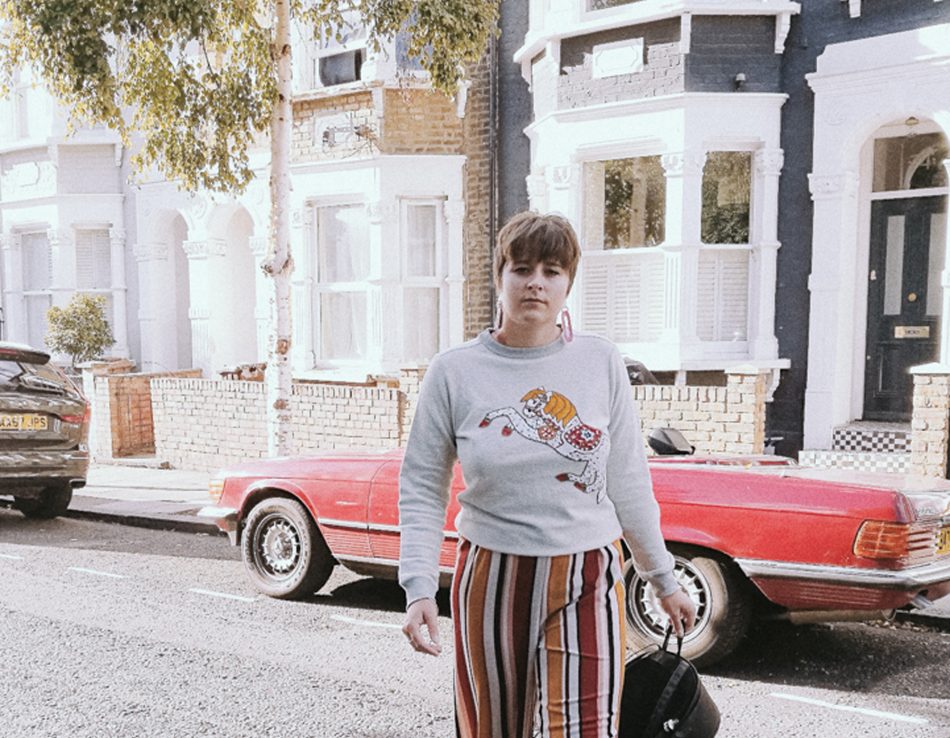 Fashion Week Woah…
What a whirlwind of colour, androgyny & independence.
Hey I'm Jade Berry, you might of seen me on Uzma's website before. If you didn't know I am a freelance fashion photographer who splits her time between Cornwall & London. I travelled up especially for Fashion Week where I was lucky enough to be invited to a few shows, some by publications, some by the designers themselves and also working for Fashion Scout.
Showcasing diversity within the ideologies of beauty. Expressing the normality of the everyday. I have left feeling inspired.
So where do I start telling you my journey with LFW? Here are my eclectic highlights from the week… The 5 Days of Luminance
Day 1 // Thursday 13th September
I was contacted by Noctis magazine to cover a show at Kings cross, yep wait for it, at St.Pancreas (A TRAIN STATION) of course I couldn't miss out. 
What a way to start fashion week with a bang. Set underneath the famous clock, with the entrance to the street, a red double decker bus reversed up the path. ICONIC – a sense of the everyday. Emerged the luminous fabrics, poodle like afros, oversized garments. 
Everything was thought provoking, the location, the bus, the sustainable clothes, the written statements. Making us think about our carbon footprint, 'everything is everyone'.
All their materials are self made from plants, which is a scientific process, but this did not tame the designs, it was still so much fun.
Highlight – Seeing Tracy Emins beautiful sign "I want my time with you".



Fashion scout is perfect for me as I'm interested in emerging designers who are new within the industry. Fashion Scout are an independent platform that showcase creative design talent, nurture designers and help them get off the ground into the Industry.
So my 3 day placement started for Fashion Scout. It was very nerve racking – I normally just freelance then submit work after, so I didn't know what to expect.
We all had a media office that we worked from which was based in the beautiful Freemasons hall. It was an incredible space – beautiful backdrops were everywhere, better than the common white walls you usually see.
Day 2 // Friday 14th September
A very anticipated show for me. With a celebrity front row and a full vestibule, I felt the pressure –  I had been told by fellow photographers that she can be rather formidable whilst she's trying to focus backstage.
The show was a technicolour dream. It reminded me of the circus with tailored bodysuits, volumized chiffon and insane towering headpieces. A diverse bunch of models off all ages, colours, sexualities had massive doll like eye make up, with extended drawn on lashes. To be honest was a feast upon the eyes.
And watching Pam stomp around was an experience in itself. She is so hands on, if somethings not right you will know about it, but I love that, the woman know what she wants – it's fascinating to watch.



Under the sea theme was throughout this show. Hair was scraped to one side to accentuate huge embellished earrings with braids to adding a hint of the holiday feel to chic swimwear, tailored suits and gowns.
It bought to mind club tropicana, fun sunglasses embellished with shells and palm trees, interesting accessories like plastic tinsel peaks & umbrellas full of texture. It was like a 70s disco explosion.
HIGHLIGHT – the blue glistening metallic umbrella



Day 3 // Saturday 15th September
This show was just beyond glamorous. I was told by fashion scout not many photographers were allowed backstage or to photographthe line up so my time was limited!
Inspired by broadways showgirls from the past it was an elegantly tailored 60 piece collection.
When I arrived into hair and makeup, the classic smokey eyes & red lip combo, slicked back hair.
Showcasing fantastic tailored suits with gold embellishments, the sequins were everywhere as were feathers, glitter.
Seeing leopard print and tartan being used in an elegant way was fabulous.
Highlight- Gloves for glamour
BLUE was the colour at this show. Imagine smeared paint on comfortable cuts of clothing. Inspired by David Hockney which  you can tell by the use of colour and the exaggeration of texture, whether thats in the pleats of the garment or the strokes within the patterns.


A gender neutral display of denim pieces.  This was a fun presentation where the models were drinking, taking polaroids and dancing. Hanging out with friends was the vibe, it almost didn't feel like fashion week. Rosella's focus was about mental health and you can feel that in her work. What a brave move to bring this to everyones attention through clothing, make it more comfortable for people to talk about. I loved the energy.


Day 4 // Sunday 16th September
I was over the moon when I received an invite to attend backstage at the strand for Minki.
When I arrived I wasn't disappointed with the effortless young ethos, there was no make up, just a fresh faced bunch of girls. This really worked with the fun aesthetic which had a back to school type of vibe.
Primary bold colours, cutesy cuts, optimistic and relaxed, it made me think of Pick & Mix.
Neon jelly sandals teamed with chunky knitted socks – the style was Preppy.  Rolled up crew jumpers were styled with loose shirts underneath and big overside raincoats were matched with bright bandanas and braids. 


I was one of 2 photographers backstage whilst Starsica were rehearsing. I was lucky enough to watch Ike and stylist Rebekah Roy run through the show with the models, and naturally adding in last minute touches like earrings and fabulous creative bags.
I loved the suitcase which was inspired by a wonder room, its like a cabinet of curiosities similar to one you may find in an museum.
Ike is an experimental designer who takes his inspiration from the ideologies and anxiety of modern society with a twist of everyday luxury. Exaggerated shapes and cuts, pastel colours, tropical prints & a touch of leopard print featured throughout the show.
Highlight- Accessories finish an outfit, always.



Day 5 // Monday 17th September
What a wonderful women. A pleasure to be around. She gave me my first ever LFW experience a year ago. Last year I received an email from her on the Friday, asking to come in for a meeting. I had 7% battery, ran to the nearest cafe, wrote the address down, jumped in a taxi, got to this strange house which said 'casting' on the door.
I walked in and it was all dark, a scary moment haha… anyways we met, she told me what I had to do, I showed her my website, that was it! Got the job – couldn't believe it. 
She asked me back this year, it was very relaxed… I watched her rehearsing. ( which I posted on UB's Insta takeover) The passion, the charisma, her vision, I watched it all come to life from the morning.. until the show in the afternoon.
She had dancers and models dressed in her designs to create an immersive realistic experience. She featured catwalks, a play on an afterparty, a service to women. Minimalist props, female voices, amazing soundtrack, different body types and clothes which flattered all figures – classic elegant cuts, with modern twists & colours.
"The Future Lady" is the name of the collection,think about the ideologies of what women will look like hopefully soon. We are getting there, slowly, but there is still a lot more work to do.
Strong, bold, powerful, dignified. I really feel Edeline's designs are made for the real women, with a real shape. 
This is why I had to wear Uzma's Pussy Power jumper to her show!