4th of July – Snickerdoodle Day!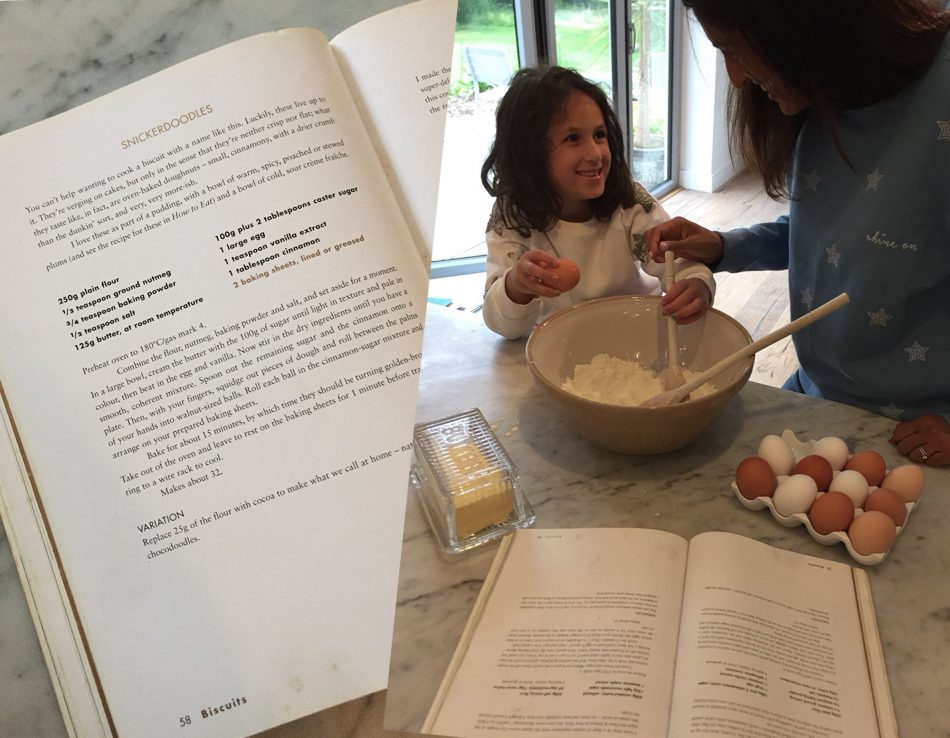 This delicious recipe for cake-like snickerdoodle cookies is from Nigella Lawson.
1 2/3 cups all purpose flour
1/2 tsp ground nutmeg
3/4 tsp baking powder
1/2 tsp salt
1/2 cup butter, at room temperature
1/3 cup + 2 tbsp sugar
1 large egg
1 tsp vanilla extract
1 tbsp cinnamon
2 baking sheets, lined with parchment or greased
Preheat oven to 350F.
Combine the flour, nutmeg, baking powder, and salt, and set aside for a moment. In a large bowl, cream the butter with the 1/3 cup sugar until light in texture and pale in color, then beat in the egg and vanilla. Now stir in the dry ingredients until you have a smooth, coherent mixture. Spoon out the remaining sugar and the cinnamon onto a plate. Then, with your fingers, squeeze out pieces of the dough and roll between the palms of your hands into walnut sized balls. Roll each ball in the cinnamon-sugar mixture and arrange on your prepared baking sheets.
Bake for about 15 minutes, by which time they should be turning golden brown. Take out of the oven and leave to rest on the baking sheets for 1 minute before transferring to a wire rack to cool.
Makes about 32.
OUR PICKS:
Uzma wears the Marty Sweatshirt