Scoop Style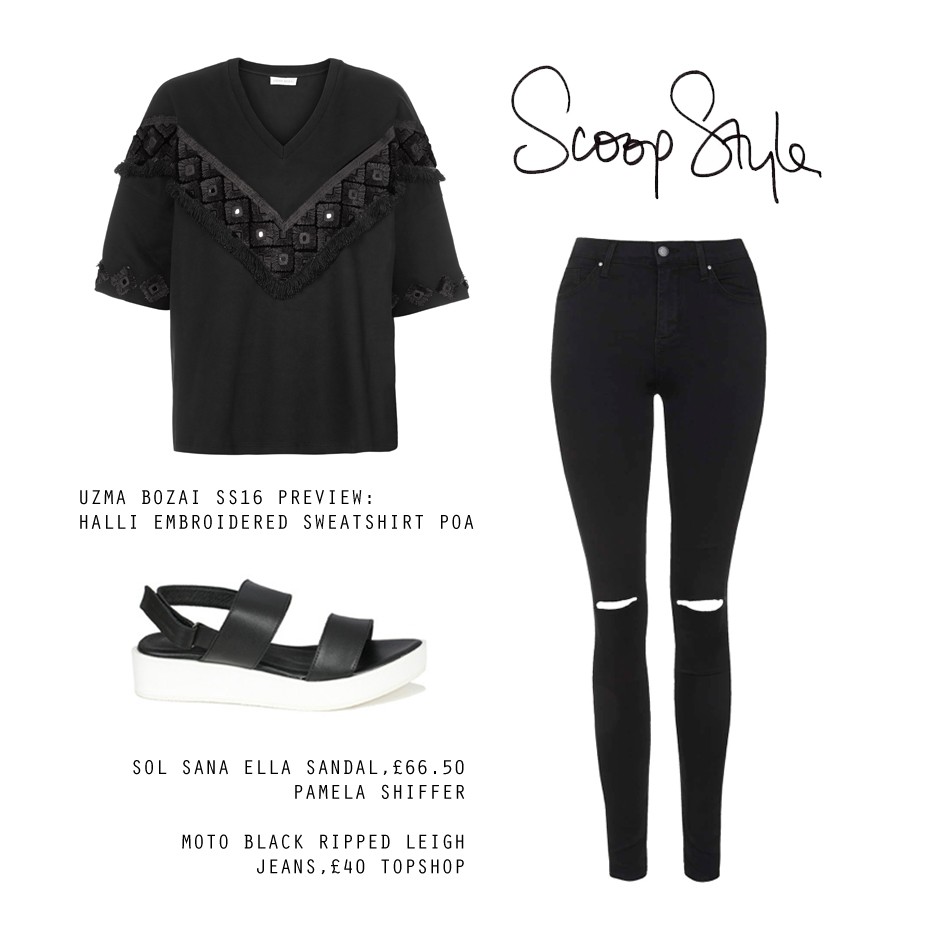 The Uzma Bozai team will be at Scoop International from 2nd to the 4th August at the Saatchi Gallery in London.
Selected by Drapers and Womens Wear Buyer magazines and featured in their guide to the SS16 season, we're keen to showcase our unique collection with some of the worlds top international buyers.
We've decided to share with you our dream scoop outfits – paring our favourite SS16 styles with our ultimate wish list pieces which are available in luxury independents and department stores now, with help from the high street along the way too.
Go Monochrome with sustainable style – Sol Sana Ella Sandal, £66.50 Pamela Shiffer, Moto ripped jeans, £40 Topshop.