Palma de Mallorca – Quick City Guide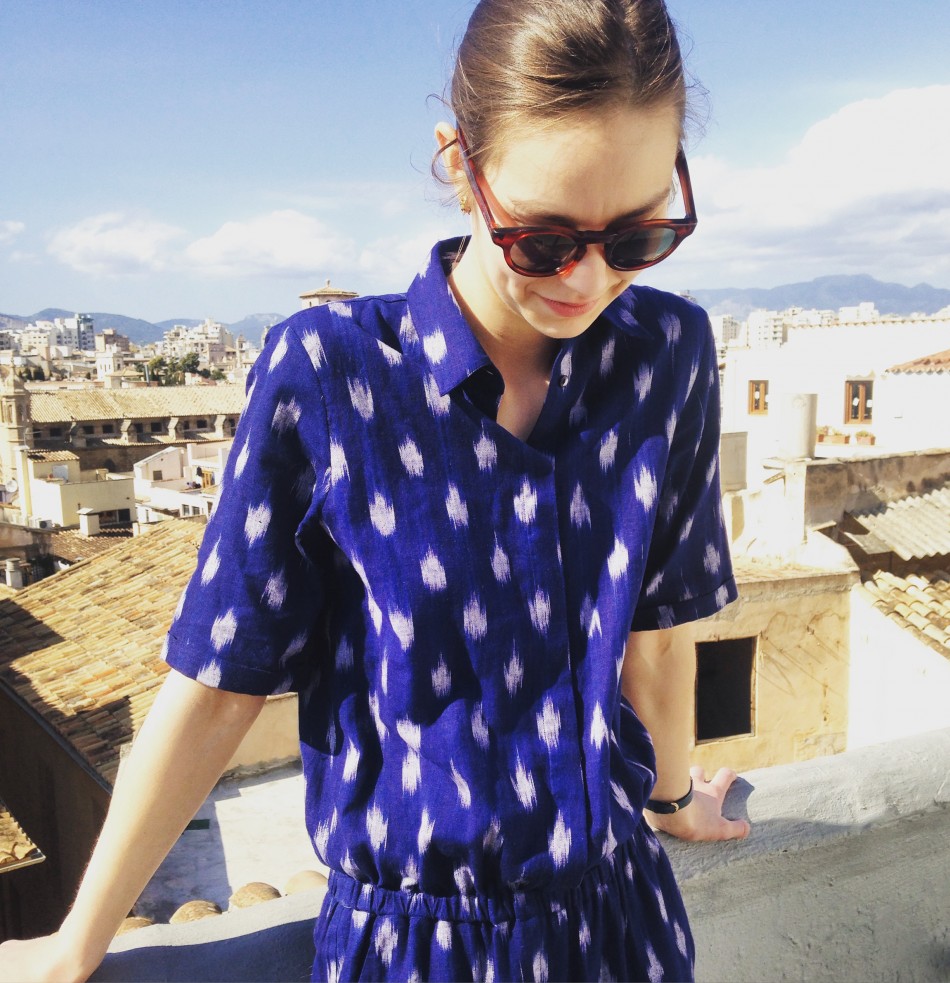 Our designer Emma recently took a quick trip to Palma de Mallorca, Spain and loved it so much that we asked her to write a quick guide to her new favourite city.
Time has flown since my recent trip to Palma – a last minute, long time coming long weekend away with my sisters.
With the UB studio based in Cornwall, the choice of destination was decided by the flights out of Bristol Airport, navigating around the various child care arrangements of my older sisters.
Majorca (as Ryan Air call it), also known as Mallorca, didn't strike me as the most sophisticated get away but upon closer research (a quick look on google images) I felt confident that we would absolutely adore Palma, and I wasn't wrong.
We flew into Palma just before Easter and it was a fantastic time to go. Our apartment was in the eaves of an old town house, right in the centre of the Old Town. Here's my first tip – if you go to Palma, look for accommodation in the older part of the city. All that surrounds you is beautiful architecture, ice cream parlours and historical land marks.

I made a very conscious choice to go for practical style and flat shoes all round knowing that my sisters and I would spend all our time wondering through the beautiful old streets. My favourite espadrilles however, were not a patch on the beautiful hand made Mallorcan ones, which I'm ashamed I didn't bring home as a souvenir. (And as summer approaches I regret more with every step!) This is my second tip… buy the shoes! if not for you, I'll have size 6 in every colour they make thank you very much.
Once we'd found our bearings, had lunch seated next to ancient olive tree in the Plaza De Cort, which was just below our apartment (Tip three: drink/eat the unbelievably thick hot chocolate at every opportunity) and made the obligatory wander around the cathedral and unremarkable museums (slightly more interesting museums include the Fundació Pilar i Joan Miró a Mallorca) and recovered from our early morning flight, we were ready to tackle the tapas and gin…
On Saturday, we made our way to the Merkat de l'Olivar, the unbelievable produce market in the centre of the city. My sister (a real foodie) was in her element, whilst I bypassed the fish market in favour of the traditional Mallorcan pottery. Enticed by the pyramids of fresh fruit and veg and the local Spanish breads and cheese, a picnic seemed like the obvious choice for lunch as we set off to explore more of the city.
To say that our break wasn't mainly food orientated would be a lie- we basically navigated the city from restaurant to cafe via ice-cream (tip four: Orio ice-cream is simply divine).
Our favourite restaurant of the weekend was Hotel Cort, a stones throw away from our apartment, we treated ourselves to dinner alfresco (when we visited coats and blankets were essential for me). The waiters elegantly served us, bringing us our drinks to mix at the table – we watched in awe as most of a fresh bottle of bombay sapphire cascaded into our goblets of ice. Fair to say the food was pretty good too – with the three of us indulging so much we needed a spare table to hold the excess crockery!
Visiting Palma during the Ester celebrations was a highlight to the trip. Religious or not, the theatrical parades that run throughout the week before Easter Sunday were something I'd never experienced before and would recommend to anyone who asked. We were tipped off that there would be a Palm Sunday Parade through the city on our last evening and so made our way to the Town Hall which we thought was the starting point. We soon realised that we'd got it wrong and so tried the Cathedral instead… still no luck.
Thankfully, we were summoned by the parade drums and managed to navigate our way through the town listening as the drums got louder. The parade was flanked by Louis Vuitton, Zara and Lowe as we watched it pass through the Passeig de Born. The people of Palma had all arrived to watch their relatives dressed in traditional hooded gowns, children were handing out sweeties and local brass bands played a somber marching tune. I felt we'd found something genuinely Spanish amongst the polish of Palma's beautiful facade.
To anyone who is after a fuss free get away, Palma may be just the ticket. I'm longing to return and venture further into Mallorca- the electric train to Soller and the Caves of Drach are on the bucket list, as is a return trip to Passeig de Born, with a stack of credit cards!
If you're planning a European city break this Bank Holiday Weekend, get some style advice from Emma and shop her Quick City Getaway Edit here…